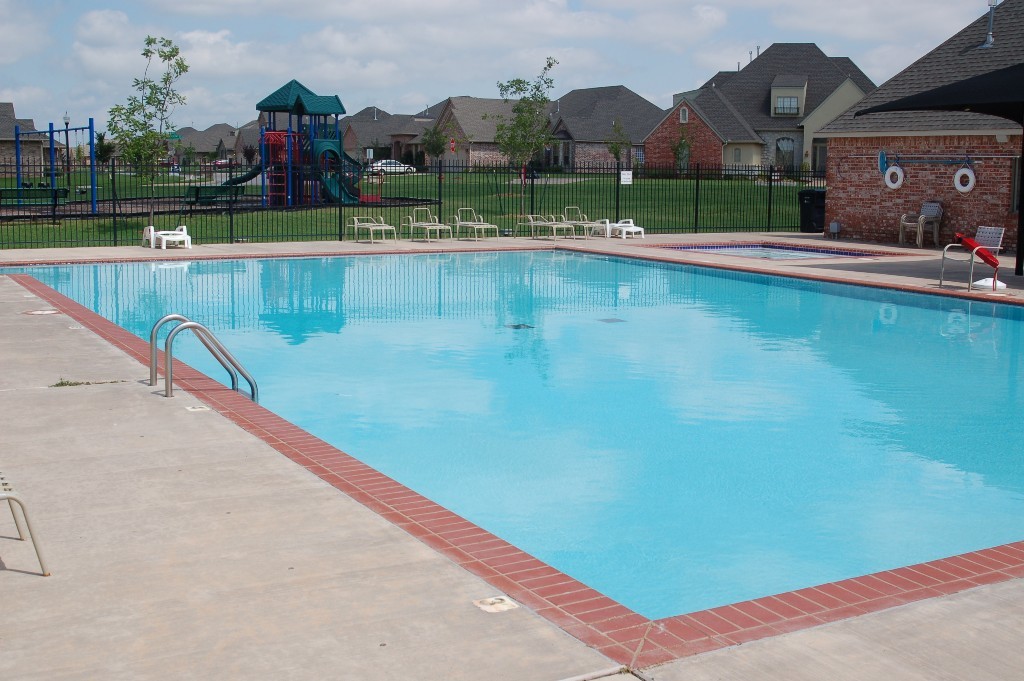 Getting Pool/Fitness Center Access for New Residents
If you are new to the neighborhood and would like access to the pool and fitness room, please fill out this waiver. Slip it in the mailbox in front of the clubhouse at 18211 Auburn Meadows Dr. If you have someone outside of your household who cares for your children, such as a babysitter or nanny, you can fill out the bottom portion of the waiver to give them permission to use the pool without you being present. If you do not want to designate someone, just leave the bottom blank. Each household receives one key fob for access to the clubhouse and pool as part of their annual dues payment.
Replacement or Additional Fobs
If you need a key fob, drop a note with your name and address and/or phone number with a check for $10 to the Auburn Meadows clubhouse at 18211 Auburn Meadows Dr. Please make checks payable to Auburn Meadows Owners Association. There is a limit of three fobs per family.
Pool Hours
Monday: Closed for chemical treatment and cleaning
Tuesday, Wednesday, Thursday: Dawn to 8:00pm
Friday and Saturday: Dawn to 9:00pm
Sunday: Dawn to 8:00pm
Lifeguard Hours
Tuesday through Sunday: 12:00pm to 8:00pm
Pool Rental
The pool is available for private events such as pool parties. Anytime the pool is closed to the neighborhood, a pool rental fee will be paid to the HOA with a separate fee to the Lifeguards. To reserve your event, speak directly to the lifeguard on duty, and fill out this form.
Fitness Center
Our fitness center is available for residents and their guests, 24 hours a day, 7 days a week.  It is limited to residents and invited independent guests 18 years and older, and no more that one escorted person per household. Anyone younger than 18, must be accompanied by an Adult resident.